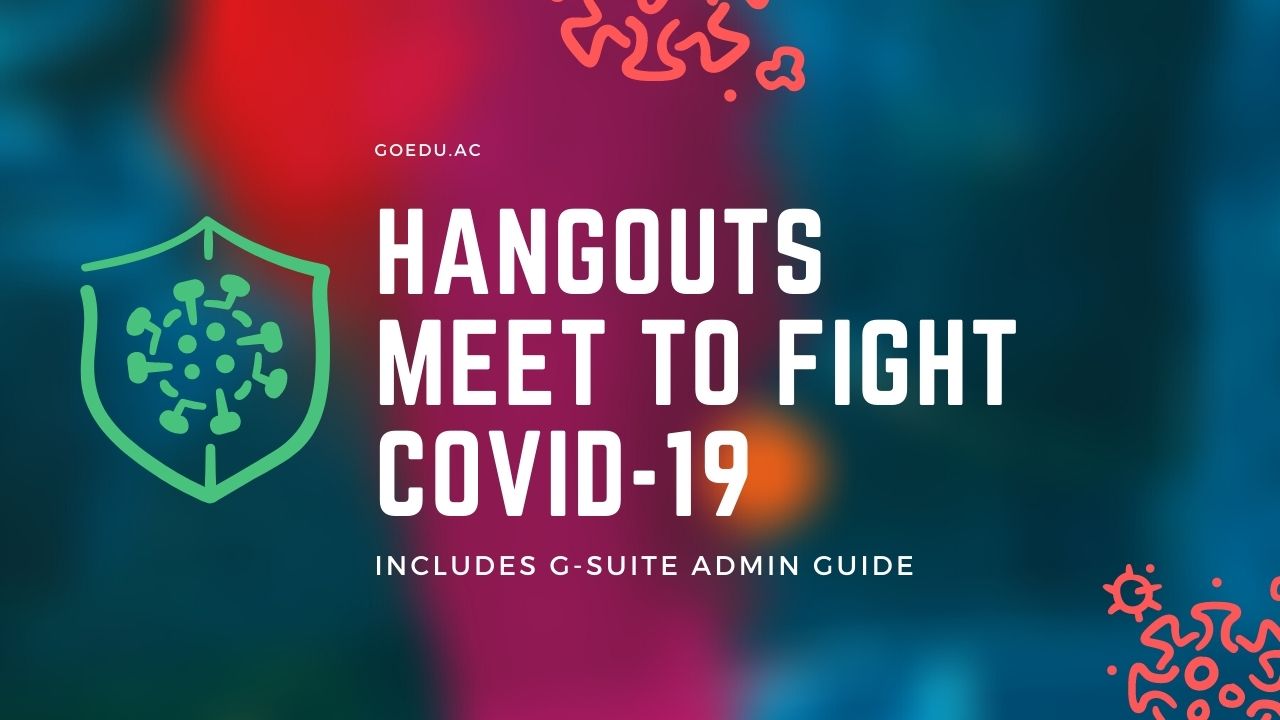 Hangouts Meet to Fight Covid 19 (Coronavirus)
Due to the global crisis caused by Covid-19 (Coronavirus), many educational institutes and offices are being forced to shut down. To survive this global crisis, educational institutes and organizations have started adopting platforms that facilitate online communication. Thankfully, there are plenty of options out there to do so. Considering this crisis moment, many platforms are even making their tools and features available for public use. Google has recently announced that they will also join the fight against Covid-19 (Coronavirus) by releasing all their enterprise features for Hangouts Meet like recording meetings and domain-wide video streaming for Google for Education subscribers.
However, it does not mean that these features will automatically activate for the Google for Education subscriber domain. Domain Admins need to enable these features manually so that all the users can get these features. Here is a short video guideline for G-Suite Admins on how to enable recording and streaming features for Hangouts Meet.
Once the set up is made, users can start using Hangouts Meet and create online sessions. Once the meeting/session has started, users will be able to record the session/meeting. The recorded session will be automatically stored in the Google Drive of the session owner. From Drive, the session owner can share the meeting recording with the other participants. Educational Institutes, teachers and academicians can tackle the global crisis caused by Covid-19 (Coronavirus) by conducting online synchronous classes, recording the classes and then sending back to the students for further learning and review along with some well planned digital activities to remotely teach the students effectively. This will allow students to learn digitally and at the same time, the institutions will be able to keep their activities running. If your users do not know how to use Hangouts Meet, you may utilize our short presentation deck as a starter resource for them.
Of course, there are more resources like these that you can utilize. From what we experienced, Google Hangouts Meet is a very good option to start with online meetings and sessions and can save a lot of money, especially for Google for Education subscribers. Hangouts meet is available for G-Suite for Education and G-Suite for Enterprise and can be accessed by visiting meet.google.com
Want to learn more about how to make educational videos for your students, this guideline by edtechempire.com can be useful. You may also view our guidelines about how you may engage students in a forum or through any online discussion better how you may engage students in a forum or through any online discussion better.