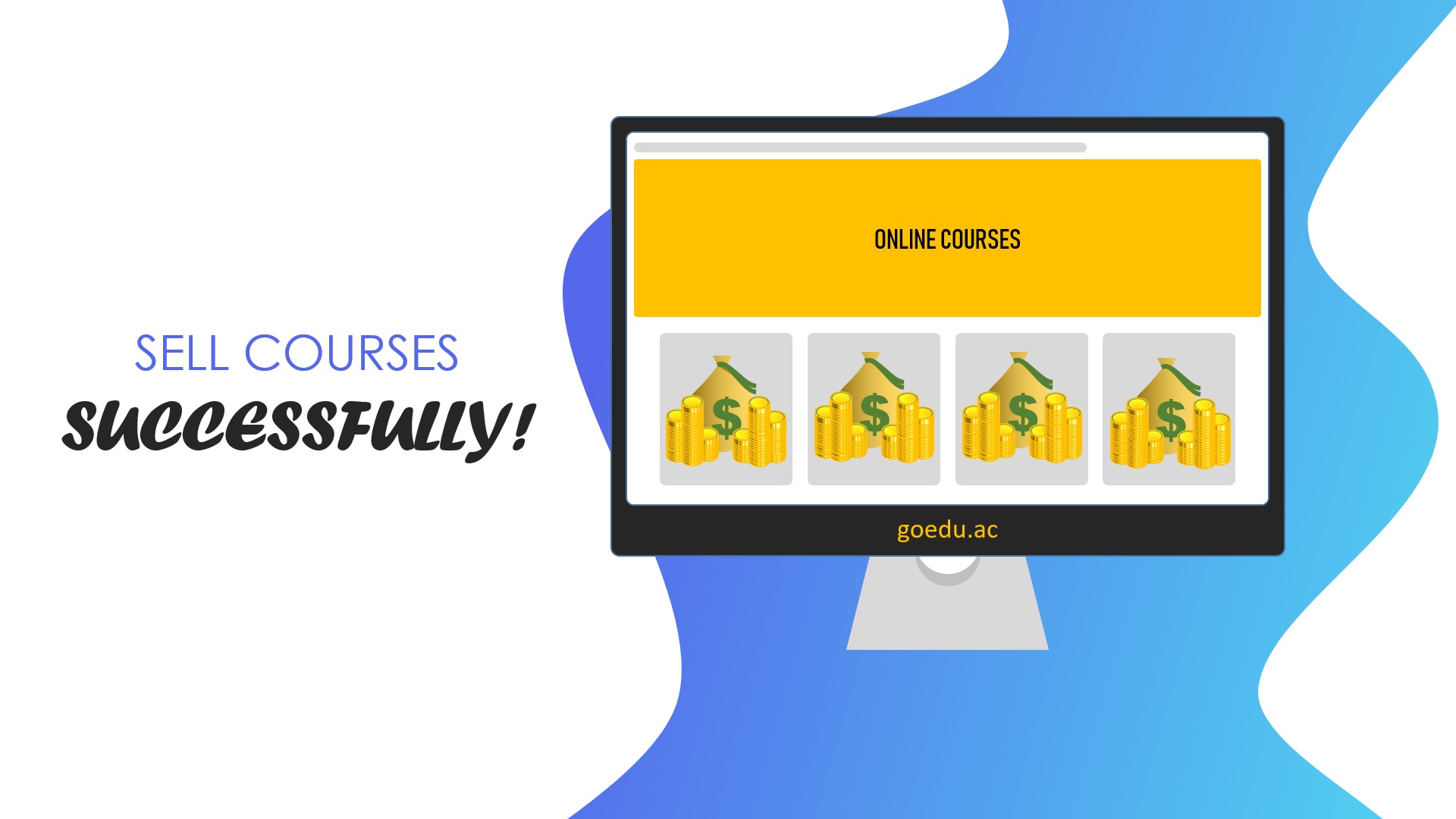 Successfully Earn from Online Courses: 10 Effective Strategies
With the popularity of online courses, many are trying to create and sell online courses. It is an effective way to share your expertise with the world and at the same time earn from them. However, not everyone becomes successful at it. To earn more from online courses, you need to follow only a few discipline and steps. Here in this article, we will show you how you can successfully earn from online courses.
Consider Your Passion
Teaching may be a job or profession but it has to have a very strong connection with the teacher's passion. Teachers are subject experts and they wish to share their knowledge and expertise with others. It is also the same for trainers. If they lack this passion, it gets reflected through their teaching style. If you want to create and sell online courses, this can be the deciding factor. On the other hand, if the teachers and trainers are passionate about the topics they teach or train, they can be more fluent and lively while making contents for their online courses which ultimately helps them to successfully earn from online courses.
Define Your Course Objectives
Courses with clear and visible objectives gain more attention and success. Clear objectives convey the learners what exactly they can learn and how they can utilize the new knowledge or skills. It boosts up the confidence of the learners and makes them safer to enroll in the course by investing their money and time. While you define the course objectives, make sure to relate the objectives with skills and abilities that can be measured. Clear measurable and visible course objectives can be the best-selling point for your course and its success. In case you wish to learn more about course objectives, these guidelines on writing measurable course objectives may help.
Add More Value to Your Course
Only lectures may not be attractive to the learners when they have to pay for the course. They will look for additional value against their payment. Therefore, in addition to creating lecture videos or tutorials, it is a great idea to add extra reference documents or links for further study, or worksheets so that they can practice their learning, or even adding the lecture transcript can help just in case the learners prefer texts. If your lecture contains a slide presentation, it is wise to add it as a downloadable to your course which will make the learners be more convinced to purchase your course and increase your chance to successfully earn from online courses.
Personalize the Lessons
Another effective strategy to create and sell online courses is to personalize the lessons. Remember you are teaching online and even though you will reach a lot of people, you will reach them individually. In an offline class, you face a lot of students together but in an online class, it is only one person sitting in front of the monitor learning from you digitally. So, craft your lessons in a way that address the learners individually as if you are sitting in front of a learner guiding him on a particular topic individually. Also, explain things in details so that every learner both good and bad can find it easy to learn.
Enhance Content Quality
Yes, you guessed it but I must mention it. It is a plain fact that the more quality contents you have, the better the chance to gain success selling your online courses. Enhance the audio and video quality so that students do not have a hard time understanding. Especially be careful about the audio. Learners can absorb less quality video footage but cannot absorb bad audio with a lot of background noise. Making sure you have clear video content with proper audio can dramatically increase your chance to successfully earn from online courses. You may go through this article about how to create great educational videos to get further insight into this topic. 
Segment Your Lessons Under Units
For online video lessons, students will not have enough patience to sit in front of the monitor listening to you and it is not well for their health. They also lose their focus and find them lost if the lecture is lost. They also have to wait longer for having the feeling of achievement and progress. If you segment your lessons by breaking them into chunks and put them under a unit, students will have the option to take a break after each lesson and with every lesson completed, students will have the feeling of progress and achievement. This feeling will help them to complete your course and their success will draw more students for you. To break longer lessons, keep them under three to five minutes. Put chunks of lessons together under a unit named after that topic.
Declare the Requirements
If you are teaching on a topic that has special requirements or any prerequisite, add it to your course description. If it is missing, learners may take the course thinking that they can consume it but, in the end, may not be able to cope up. They will have a bad experience from your course and may as well circulate it by badly reviewing your course. This review will discourage new learners from purchasing your course. Therefore, it is a good practice to declare the requirements and prerequisites of the course so that learners have a clear understanding of what they are getting into and what is expected from them to make progress in the course. Requirements may also include required logistics and equipment in addition to required subject knowledge.
Promote Your Course
To create and sell online courses is not much different from selling something else. Therefore, you need to promote/market it. Once you have uploaded your course to a platform or marketplace, you need to start promoting. Since it is an online course you are promoting, you need to promote it online through various online media or social media platforms. Also, consider adding a promotional video. However, do not limit to only online promotion. You also need to circulate it among your networks face to face when you have the chance. There may also be a time when someone reaches you personally for guidance on the same topic on which you have developed the course. That would be an ideal time for you to promote your course offline to him/her. Promoting or marketing your course from your end can dramatically help you to successfully earn from online courses.
Maintain a List of Previous Students
Connect with the learners who enroll in your course. You can use a course forum to help them out with their queries about your course. You can take surveys to get their feedback. Also, you can request their email addresses so that you can send them useful guidelines from time to time. This will ensure that your students will have long term attachment with you and possibly purchase future courses from you.
Keep Positive Attitude
Your attitude is the key to your success. This statement is especially true if you are selling something. Your students, when they pay you, in a sense become your clients. Make sure to keep your cool when dealing with them even if they are angry or post a negative review. Think if there is really you can do something to help them out and do it. If you cannot, explain the situation to them politely and assure that you would consider the opinion in future. You never know, the bad reviewer may consider your positive response and change his review later on.
Great! If you have gone through the whole article, you have gained knowledge about the steps involved to successfully earn from online courses. Why wait then? It is time to put your sleeves us and work on publishing and start selling your online course. GoEdu is a good marketplace to start. It is a platform that believes in instructor success as it will ensure the success for all other stakeholders. If you are interested to be an instructor of GoEdu, check out the become an instructor page to become an instructor and submit your interest.