5 Epic Skills You Must Learn To Thrive Today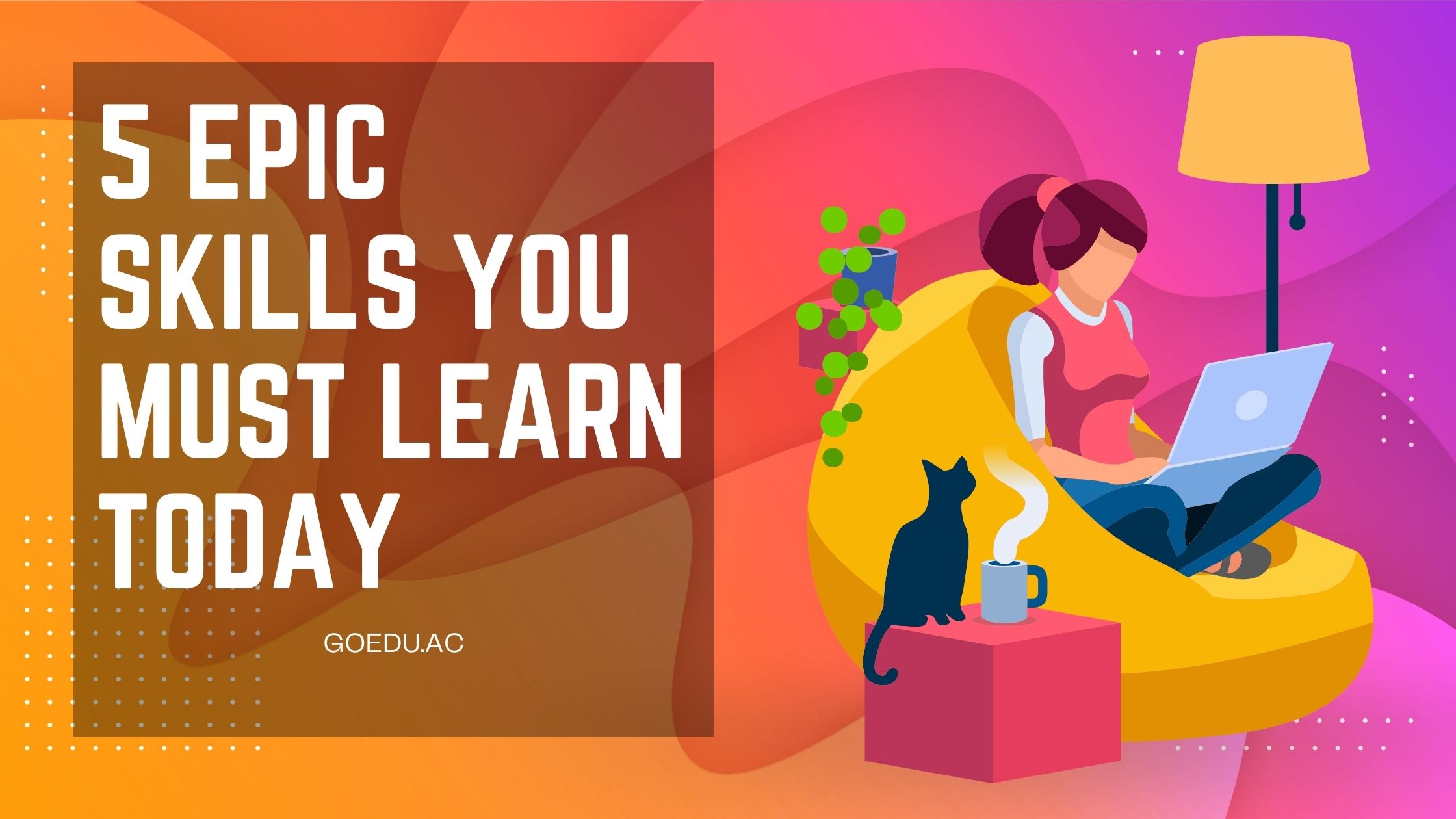 Craving for success?
There is no denying that success in today's competitive workforce lies in your professional experiences and your flexibility. With the increasing and changing demands every single year, employees and new graduates must focus on future-proofing their credentials by upskilling with some of the most marketable skills today. Luckily, learning now goes beyond the traditional classroom setting which means that you can simply go online and access specialized online training wherever you are in the world.
However, we do understand that finding the right skill to master may be challenging especially now where there are literally new fields that you can focus on. In this post, we will walk you through the five best skills that you should consider to launch your career and position yourself towards success today and in the years to come.
Cross-Platform Application Development
If there is one industry that gives new meaning to the word "disruptive", then that would definitely be computer science and engineering. If you are interested in developing applications guaranteed to work for all mobile platforms, then mastering the framework, tools, and programming languages needed for flexible app development is a must.
Unlike other skills in this list, this one can also be good in the sense that you can develop and publish in mobile stores your own app to generate a new revenue stream. If successful, it is possible for you to earn at least $4000 just by posting your app via the PlayStore and the App Store.
Cybersecurity
A skill in cybersecurity is ideal for all types of businesses which is why companies are willing to pay generously to whoever can protect their systems against cyber attacks. This field has been around for quite a time now but it is only during the pandemic that small to mid-sized companies are witnessing the importance of having someone well-versed in the legalities of data privacy and information technology security.
Please do note that entering this field may be a challenge since it does not only require you to master (and maintain compliance with) the data protection and privacy laws of your country and company. You also need to be on top of the trends in terms of scripting languages in order to avoid data breaches while ensuring the protection of sensitive data.
Foreign Language Skills
It is not news to most of us that being fluent in a language or two opens up many opportunities especially now that companies are going global. And when we say "opportunities", we mean that fluency in some of the best languages out there can seriously help you land a position may it be in marketing, sales, administration, or even in public relations and government.
Contrary to common belief, you do not need to spend years trying to achieve near-native fluency in your target language. According to FSI, there are language categories that can be mastered in as short as 24 weeks and this includes those that are somewhat similar to English. On the flip side, some languages might take you about 88 weeks.
The critical question to ask yourself before you pursue this skill is "what language should I learn?" Not all languages are the same when it comes to giving career advancement opportunities. Before you start learning, make sure to consider the number of speakers of that language, the countries where it is spoken, its versatility, and its usability in both social and business contexts. If you are still unsure of what language to learn, take this what language should I learn quiz today to discover what best suits you and your needs.
UX Design
Whether you are a freelancer or a part of the product team of a company, UX designing is worth learning since companies with mobile applications are willing to pay big time for this skill alone. Unlike basic designing, this one focuses on customization and getting to know the clients' persona in order to ensure that the user experience is positive throughout their session.
The whole field of UX design is pretty big which means that you will need to apply other different skills in order to meet business demands. The skills you will need to hone include market research, wireframing, prototyping, information architecture, and visual communication. On top of that, you will have to master soft skills too to gain an edge.
Data Analytics
Data analytics is a lucrative field that is both exciting and challenging since your role here will be to solve complex problems and create tools for a better decision-making process. This is perfect for those interested in managerial positions as having such a skill can pave the way for you to become a leader who can understand the science of data and use it to improve their processes. In order to have a competitive edge in this skill, you will need to also develop knowledge in SQL, statistical programming, data visualization, machine learning, and Microsoft Excel.
Video Summary
Conclusion
If you are tired of asking questions like, "what language should I learn?" or "what tech skill should I focus on?" Then it is time to move beyond overthinking and start working towards your dream career. With the increasing number of resources, paid classes, and learning materials being developed and published online, we bet that you can master any skill that you are most passionate about no matter what device or what country you are situated in. As a rule of thumb, do remember that "skills" are the new currency when it comes to the new world of work which is why you must always keep yourself in the loop of the in-demand skills.
Tag:best skills to learn, how to learn, learn, learn new skills, learn skills, skill development, skills, skills for present world, skills for the 21st century, skills in demand, skills to learn, skills to learn at home, skills to learn during lockdown, skills to learn during quarantine, skills to learn that will make you money, skills to learn to strive today, skills to learn to thrive, skills to learn while stuck at home, skills you should learn during lockdown, top 5 skills to learn, top five skills to learn today